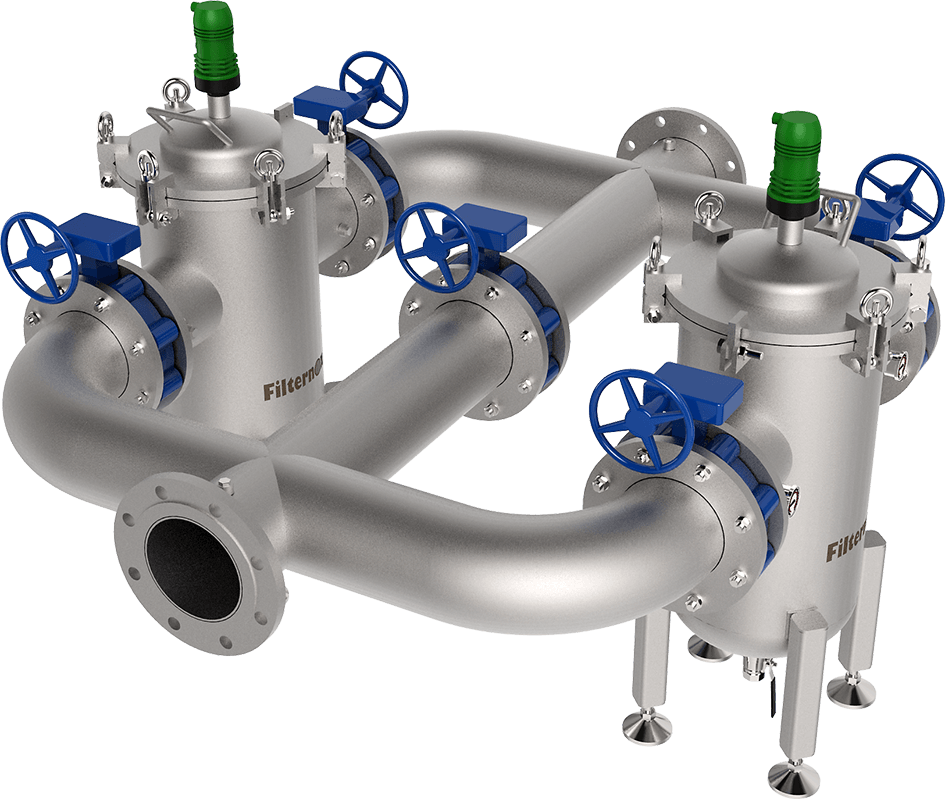 Filternox® BMF manual cleaned models are manufactured to meet the capacity, fluid type, temperature, pressure and micron rating requirements of specific installations.
BMF-TW provides uninterrupted filtration with up to 45000 cm2 filtration area for high capacity systems.
Body Material
Max. Operating Temperature
Max. Operating Pressure
AISI 304L, AISI 316L
90°C
10 bar (16-25 bar optional)
Screen Material
AISI 316L
For different pressure and material requirements, please contact us.
---