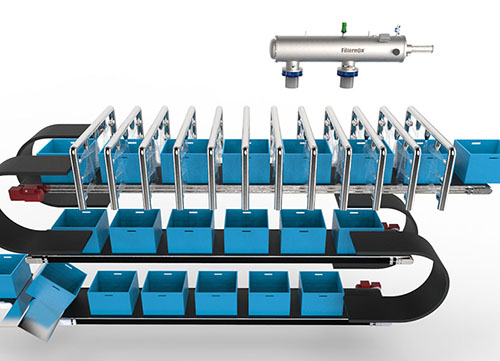 Filternox® filters are successfully integrated in reusable container(tray, crate, trolley, pallet, bin, etc.) washers and extend the life of such cleaning and disinfection systems by protecting nozzles from blockage caused by dirt and many types of contaminants.
Protecting your washer equipment helps you ensure longer up-times and prevents unscheduled system down-times.
Filternox® SPT-WBV-MR and PFH-MR automatic self-cleaning filters are our recommended products for washing & re-circulation installations and both models can be easily adapted to any type of industrial washer system.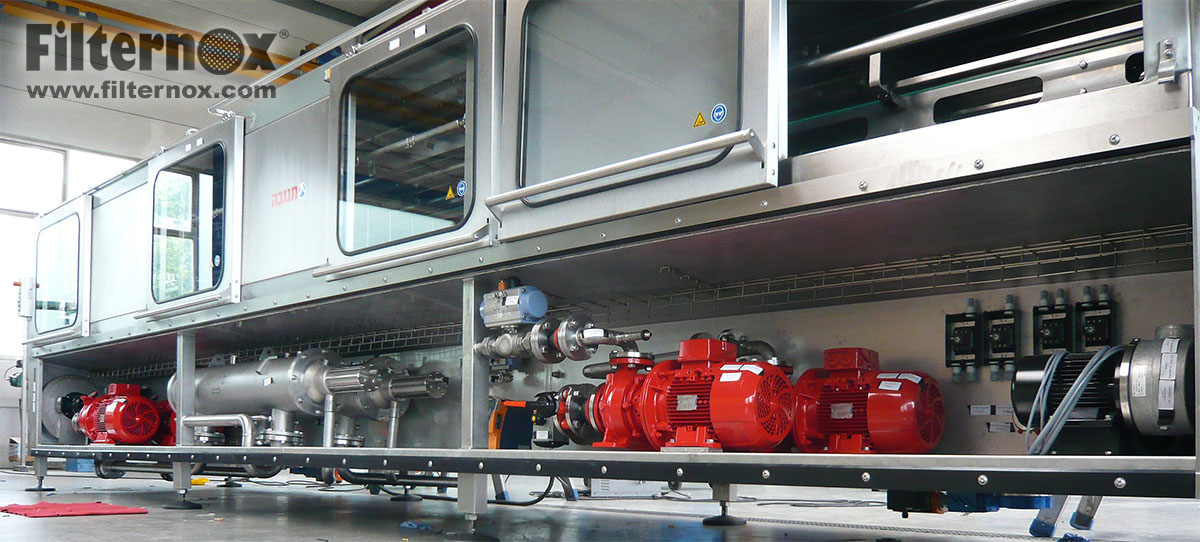 Industrial crate washer, protected by Filternox® automatic self-cleaning filters.
---