Reduction of available fresh water sources has become a major problem in recent years. The consequent reduction in water volume has also increased the concentration of contaminants and pollution. Because of this problem, modern irrigation systems, using either underground or surface water are requiring more efficient filtration systems.
Filternox® automatic self cleaning filters protect irrigation and fertilizing systems from all kind of particles and assure years of continued operation without clogging of drippers, sprinklers, etc.
Filternox® filters are the perfect solution for golf courses, agriculture, gardening and all applications wherever water economy is needed.
Filternox® automatic self cleaning filters offer a special hydraulic control system which triggers the back flush without requiring any extra energy other than the pressure of the water. With this hydraulic control system also during the back flush, there is no interruption of water flow.
Filternox® offers double stage automatic self-cleaning models to be implemented directly to the surface water ahead of the irrigation system which require no additional investment.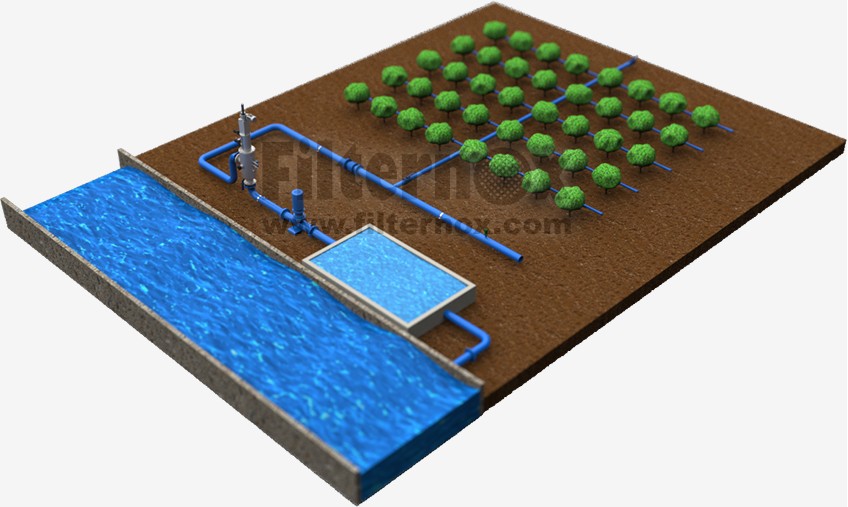 Application photos
---
Recommended filters for irrigation water filtration
---

Download Brochure

---

Contact us today for a customized water purification solution for irrigation systems. No matter how big or small your project might be:
A single filter unit for your hobby garden or hundred for industrial level filtration.

Filternox® engineers are going to assist you from start to finish.