Welcome!
Before we begin presenting our Filters for Well Water Filtration Systems, we would like to answer some frequently asked questions.
Can you ship to Middle-East?
We are shipping Filternox® filters at least once a week to countries in the Middle-East region including:

Qatar, United Arab Emirates, Jordan, Lebanon, Egypt, Iran, Oman, Yemen and Bahrain.

Can it withstand harsh atmospheric conditions like excessive heat, sand storms or moisture? How about high salinity?

Our filters are trusted by many global brands and can keep working flawlessly with certified UV and IP resistances. We can build filters with super-duplex materials for extremely salty sea water and brackish fossil aquifers.
Are you able to provide maintenance service?
Our filters do not require frequent maintenance, however we are able to provide service personnel worldwide.
The quality of cooling water is crucial for the manufacturing of high quality steel. If cooling water contains particles which clog the spray nozzles, this will lower the quality of the end product. This may also lead to serious losses in production due to the unscheduled shut down of production lines.
Filternox® automatic self cleaning strainers provide a perfect solution to prevent clogging of the nozzles and to maintain continuous production by removal of the particles contained in cooling water.
In addition, Filternox® special "high energy back-flushing system" avoids screen blockages from oil and grease which are expected to be present in cooling water used in the steel industry.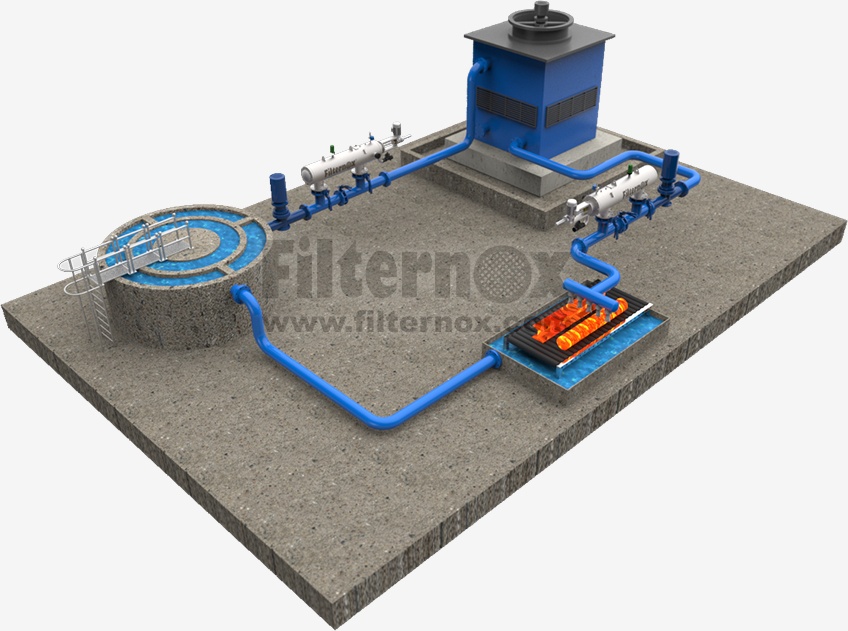 Application photos
---
Recommended filters for steel industry & nozzle protection
---
---
Contact us today for a customized water filtration system for steel industry. Filternox® will assist you from start to finish.