Welcome!
Before we begin presenting our Filters for Well Water Filtration Systems, we would like to answer some frequently asked questions.
Can you ship to Middle-East?
We are shipping Filternox® filters at least once a week to countries in the Middle-East region including:

Qatar, United Arab Emirates, Jordan, Lebanon, Egypt, Iran, Oman, Yemen and Bahrain.

Can it withstand harsh atmospheric conditions like excessive heat, sand storms or moisture? How about high salinity?

Our filters are trusted by many global brands and can keep working flawlessly with certified UV and IP resistances. We can build filters with super-duplex materials for extremely salty sea water and brackish fossil aquifers.
Are you able to provide maintenance service?
Our filters do not require frequent maintenance, however we are able to provide service personnel worldwide.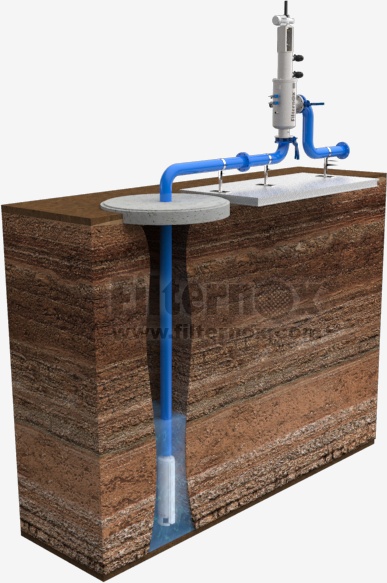 Filtration of well water is becoming one of the most important forms of filtration in the environmentally changing world. High carbon emissions along with the increasing greenhouse effect have dramatically reduced underground water supplies. This in turn, increases the amount of both organic and inorganic contaminants in the well water that is pumped through pipelines and other systems, creating the need of filtering well water.
Along with this, fluctuations in weather patterns have limited the availability of surface water in certain locations, increasing the demand for water from wells. As a result, the filtration of well water is becoming a very important challenge in today's environment.
Filternox® automatic self cleaning well water strainers provide an effective filtration to reduce operational costs of many applications.
---
---
Application photos
---
Recommended filters for well water filtration
---
---
Contact us today for a customized well water filtration solution, no matter how big or small your project might be.
A single filter unit for the well in your garden or fifty for industrial level filtration.
Filternox® engineers are going to assist you from start to finish.