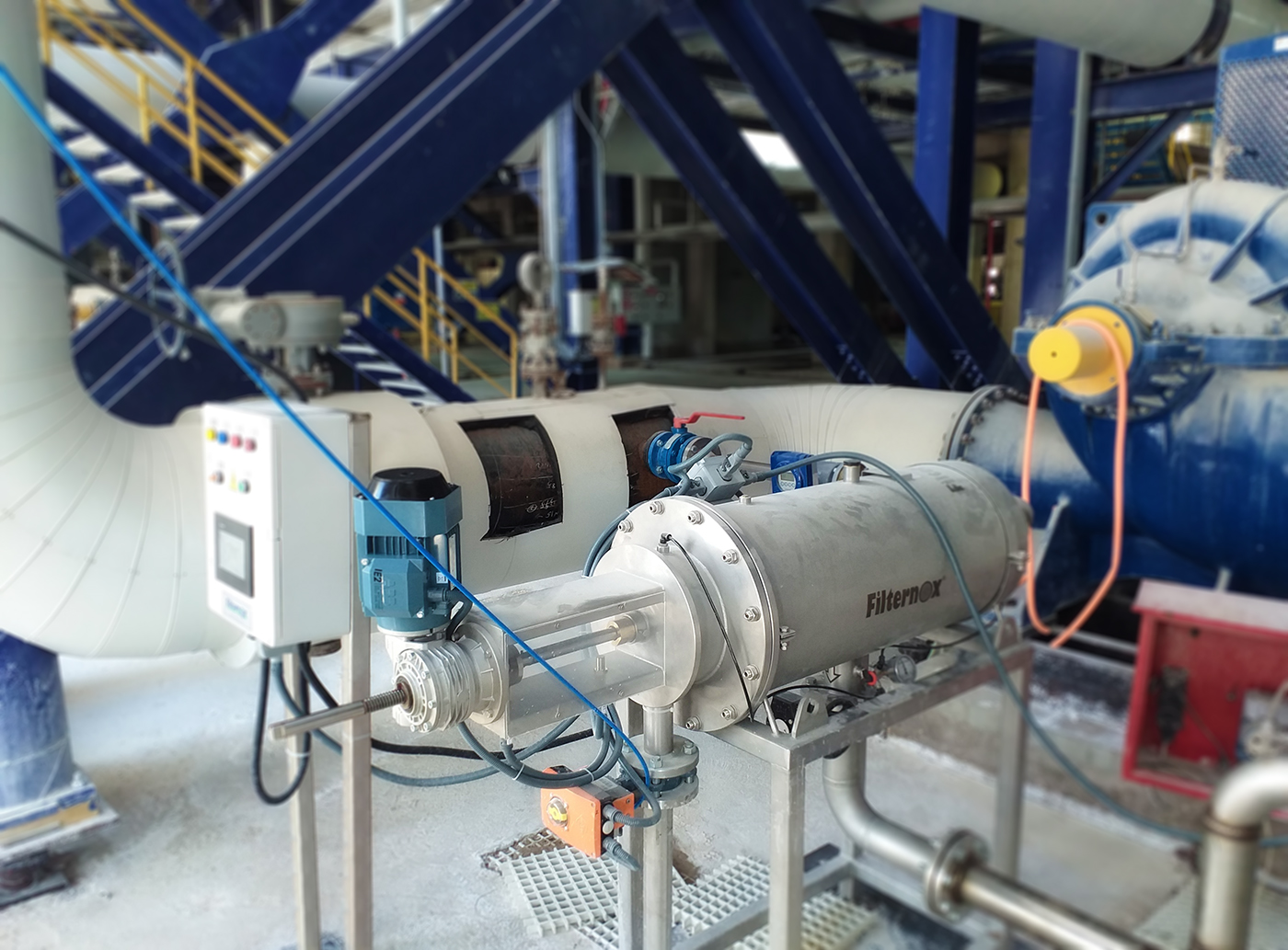 NTU Terminator model has just been engaged with Chiller Cooling Water Filtration.
According to the analysis results,
TSS for drainage water is 91 mg/l, although inlet and outlet water is under range.
Turbidity for drainage water is 70 ntu within 90 minutes, whilst the turbidity for inlet water is 1.51 ntu.
Location
Ankara, TURKEY
Application
Chiller Cooling Water Filtration
Flow rate
40 m3/h
Filter Body and Skid Structure Material
AISI 304L
Filter Element Material
AISI 316L
Model
NTU Terminator SPT 116303-MR
Filter Quantity
1 unit (with full skid system)
Control System
PLC Control Panel with 7" HMI touch screen
Frequency converter, Ethernet & RS communication system

| | |
| --- | --- |
| | |
| Three days after the system was commissioned, the customer wanted to keep the pollutants accumulated in the line by chemical cleaning and remove them from the system. For this reason, a filter bag was placed in the filter drainage outlet at the same time with the chemical cleaning. | Within about 3 hours, as can be seen clearly in the pictures, the high amount of pollutants were removed from the drainage through the automatic backwashing of the filter and they were kept in the bag filter. During this cleaning, the pollution was removed from the system with the successive backwashing of the filter and the customer's system has become fully functional as it should be. |